HAMILTON RELAY PROVIDES SERVICE TO:
District of Columbia Relay
Pennsylvania Relay & CTRS
HAMILTON RELAY CUSTOMER CARE
HAMILTON RELAY CUSTOMER CARE
From Our Kitchen to Yours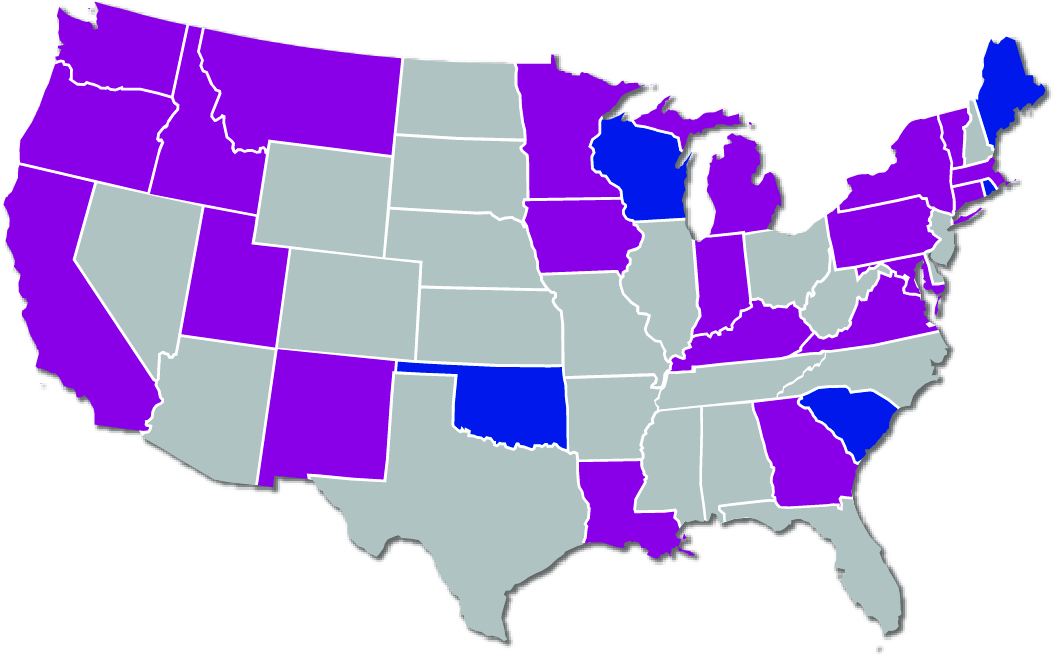 WELCOMING SEVERAL STATES TO HAMILTON REALY SERVICE
Over the last few months, we started providing service to several new states. We are now providing Captioned Telephone Service to Maine, South Carolina and Wisconsin and Traditional Relay Service to Rhode Island. In addition, we are the full-service provider to Oklahoma, offering both TRS and Captioned Telephone Service.
We are proud to continue offering high-quality, reliable Relay services to individuals who are deaf, hard of hearing, DeafBlind or have difficulty speaking, and we will continue to do so for years to come!
Third-party charges may apply: the Hamilton CapTel phone requires telephone service and high-speed internet access. Wi-Fi capable. FEDERAL LAW PROHIBITS ANYONE BUT REGISTERED USERS WITH HEARING LOSS FROM USING INTERNET PROTOCOL (IP) CAPTIONED TELEPHONES WITH THE CAPTIONS TURNED ON. Advanced speech recognition software is used to process calls, and, in certain circumstances, a live communications assistant may be included on the call. There is a cost for each minute of captions generated, paid from a federally administered fund. To learn more, visit fcc.gov.