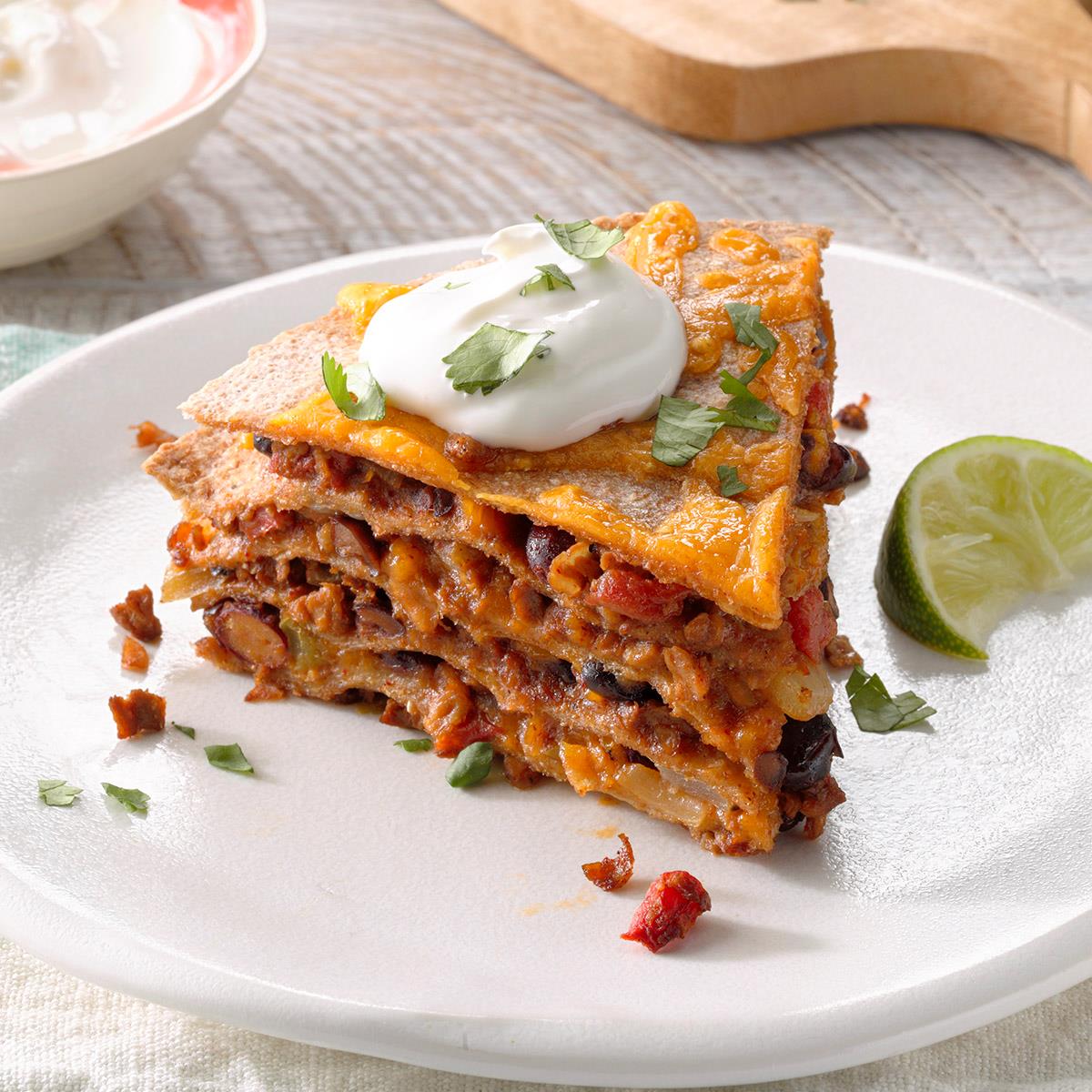 Servings:

8

Allergens:

Dairy

Bake Time:

30 minutes
Total Time: 1 hour
Prep Time: 30 min.
INGREDIENTS
1 lb. ground beef
¼ onion, chopped
1 can chili
2-3 oz. tomato sauce
1 Tbsp. chili powder
1 tsp. onion powder
3 large flour tortillas
1 cup shredded cheddar
or taco cheese, divided
1 cup Velveeta cheese, diced and divided
INGREDIENTS
Brown ground beef along with onion.
Stir in can of chili and the tomato sauce and add seasoning.
In a round pie plate, layer a tortilla, then 1/3 of the ground beef mix, shredded cheese and Velveeta.

Repeat for a total of three layers.

Bake at 400 degrees for 30 minutes or until cheese is golden and bubbly.
From Our Kitchen To Yours
Enjoy an easy supper courtesy of State Programs Contract Specialist, Gary Lewien.