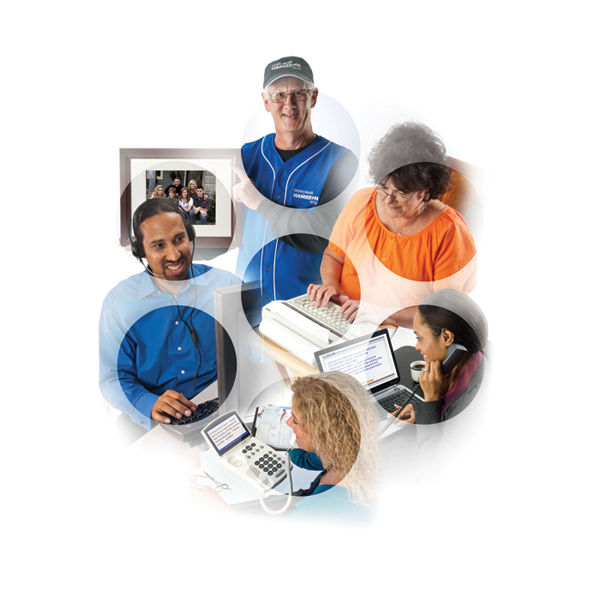 RELAY & CAPTIONED TELEPHONE SERVICES
Hamilton Relay has been providing telecommunications relay services since 1991 and has grown to become one of the largest relay service providers in the United States.
Telecommunications Relay Service (TRS) makes it possible for individuals who are deaf, hard of hearing, deaf-blind or have difficulty speaking to communicate over the phone. Through relay, users communicate freely with family, friends and businesses. It is a confidential service provided at no cost. Relay services available through Hamilton Relay include:
Hamilton Relay understands each user is unique and provides customers with options to customize their call experience.
Learn More About Hamilton Relay
The Hamilton RTT Solution is now available!  This innovative technology greatly enhances communication accessibility services provided by wireless carriers and the emergency services industry.
Watch this Video to Learn How RTT Works