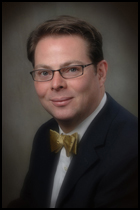 Chief Executive Officer, Nedelco
John Nelson is CEO of Hamilton Telecommunications and the company's eight business line divisions. As a director of Nedelco and several of its wholly owned subsidiaries, John provides support and direction to all members of the Hamilton management team and staff.
John's employment with Hamilton began at a young age, working after school and during Summer vacations.  In 1998, he joined Hamilton full time, bringing experience in customer care, software support, and systems troubleshooting. Beginning as the on-site technical backbone of the Louisiana Relay Center, John moved to Aurora, Nebraska in 2002 where he joined the Hamilton Senior Management team.
John has served on the Nebraska Telecommunications Association Board of Directors since 2006 and is a past President of the NTA board. He is also a long-term member of the Board of Directors of the Edgerton Explorit Foundation in Aurora and is currently serving as the Board President.
A graduate of Southern Methodist University, John received his Bachelors of Arts degree in History with an emphasis in English and Medieval Studies. John and his wife Deb live in Aurora, Nebraska and enjoy bicycling and traveling.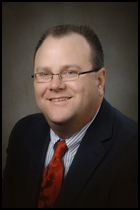 Chief Operating Officer, Nedelco  and President, Hamilton Telephone Company
Drawing on a wealth of experience in management, business development and employee relations, Dan Molliconi is the Chief Operating Officer of Telecom & Technology. In addition to overseeing the daily operations and performance of the Internet, Telephone, Long Distance and Information Systems, Dan actively seeks new growth and expansion opportunities for Hamilton Telecommunications.
Prior to his current role with the company, Dan began his career with Hamilton in 1995 as Human Resource Manager. In 1999, Dan assumed responsibility for Hamilton.net and later became Division Manager for Hamilton Information Systems. He was instrumental in the creation of Hamilton Wireless, one of the first companies to deliver 3G service.
Dedicated to the Industry, Dan serves as the Chair on the Education and Training Committee for the Nebraska Telecommunications Association (NTA).
A graduate of Hastings College, Dan received his Bachelors of Art degrees in Business Administration, Economics and Human Resources Management. He lives in Aurora, Nebraska with his wife Mary and their son Jacob.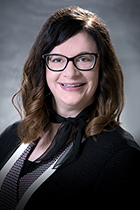 President, Nedelco Services Corporation and Chief Operating Officer, Hamilton Relay
Managing all aspects of Hamilton Relay, Chief Operating Officer Dixie Ziegler joined Hamilton in 1994. Dixie plays an active role on the national level, analyzing potential markets and delivering new products and services to the telecommunications marketplace. She oversees start up activities, contract and financial management, operations, marketing, customer service, outreach functions and the technical development of Hamilton Relay.
Committed to the Telecommunications Relay and Captioned Telephone industry, Dixie has served two terms as a member of the National Exchange Carrier Association (NECA) Relay Advisory Council. In addition, she was appointed to serve two terms as a member of the Consumer Advisory Committee (CAC) and as the Telecommunications Relay Services (TRS) Subcommittee Chair of the Federal Communications Commission.
Dixie graduated from Dana College with a Bachelor of Science degree in Organizational Communication, Print Media and Marketing. She lives in Aurora, Nebraska with her husband Dan; her children Noah and Grace; and her nephew Matt.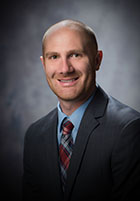 As Chief Financial Officer, Brock Wyatt is responsible for the overall financial strategy and direction of Hamilton and its eight various business lines.  In this role, Brock oversees accounting, financial planning and analysis, internal audit functions, corporate strategy and works with each business line to achieve the company's goals.
Joining Hamilton in 2018, Brock has more than 14 years of previous experience working in the Finance industry, including leadership roles in banking, healthcare and public accounting.
Active in the community, Brock serves on the board of directors for the Hamilton Community Foundation and A'ROR'N Days, volunteers as a Teammates Mentor and is active in youth athletics.
Brock graduated from Nebraska Wesleyan University with a Bachelor of Science in Accounting and received his CPA Certificate in 2008.  Brock and his wife, Jenny, live in Aurora with their children Paityn and Gavin.  Brock enjoys playing golf, basketball, hiking and climbing mountains.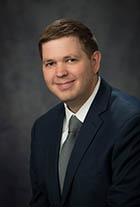 As General Counsel at Hamilton Telecommunications, Jim Ediger serves as in-house counsel for the company's eight diverse business lines.  His primary responsibilities include drafting and negotiating contracts, advising senior management and the board of directors on state and federal regulatory issues, compliance requirements and corporate governance matters, and managing outside counsel.
Jim currently serves on the boards of the Edgerton Explorit Center and the Aurora Development Corporation and is a member of the Aurora Rotary Club.
He earned his J.D. in 2013 from the University of Nebraska College of Law and his Bachelor of Science in Business Administration in 2009 from the University of Nebraska-Lincoln.
Jim and his wife, Nicole live in Aurora, with their son, Henry. Jim enjoys playing golf, reading, spending time with his family and dog and attending Husker sporting events.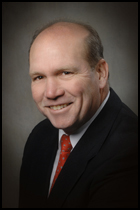 General Manager, Hamilton Telecommunications
Drawing on over 35 years of experience at Hamilton Telecommunications, Pat Shaw is General Manager Hamilton Telecommunications. As such, he is responsible for the overall performance and operations.
Pat began his career with Hamilton in 1980 working summers in construction. After attending the University of Nebraska, Pat returned to Hamilton where he held numerous positions, including Outside Plant Service Technician, Central Office Technician, Plant Manager and most recently, General Manager.
Actively involved in the community, Pat serves on the Aurora Public School Board of Education, the Aurora Optimist Club and the Aurora Youth Football Program.
Pat attended the University of Nebraska Lincoln; where he played football for the Nebraska Cornhuskers from 1982 – 1987. An avid outdoorsman, Pat enjoys fishing, hunting and golfing. He and his wife Becky live in Aurora, NE and have two children, Betsy and Sam.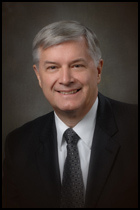 Following a thirty-year history as a member of Hamilton's senior management team, Gary Warren serves as a Senior Consultant to Hamilton.  In this role, Gary assists the management team and various business lines as a contributor and subject matter expert on various projects with particular emphasis in developing new business.
Heavily involved with the Telecommunications Industry, Gary serves as Chairman of the Board for NebraskaLink, a statewide fiber facilities-based telecommunications carrier. Gary is currently serving as a Commissioner on the Nebraska Information Technology Commission.  Previously, he served in roles as President of the Organization for the Promotion and Advancement of Small Telecommunications Companies (OPASTCO) Fund for Rural Education and Development; President of the Nebraska Independent Telephone Association; Chairman of the Nebraska Telephone Association's Economic Development Committee; and Chairman of the FCC's NECA Telecommunications Relay Advisory Council.
Leading a variety of economic development and civic related organizations, regionally and statewide,  Gary has been instrumental in the recruitment of new businesses and industries to Aurora and Hamilton County. He has served as Chairman of the Nebraska State Chamber and continues to serve on its Board.  He is a past President and Board member of the Aurora Development Corporation. In addition, he has served as past President and Board Member of the Nebraska Diplomats; a member of the Board of Policy Advisors of the Peter Kiewit Institute; and a member of the University of Nebraska President's Advisory Committee.
Gary received his Bachelor of Science degree in 1971 from the University of Nebraska-Lincoln and his Juris Doctorate degree in 1974 from the University of Nebraska Law School. Gary and his wife Jo live in Aurora, Nebraska. They have three sons, Jamie, Dave, and Matt.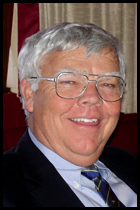 After being actively involved in the development of key business operations for over 50 years, Phil retired from the Board of Directors in 2019.  Since beginning his career with Hamilton Telecommunications in 1965, Phil was an instrumental leader and director in creating new avenues of service and developing open channels of communication between employees and clients.
Phil served as the company president for more than 27 years and has served as president / director of many national telecom industry organizations, including the U.S. Telephone Association.
In Nebraska, Phil has served on the boards of directors of the Aurora Memorial Hospital, Pinnacle Bank Corp., the Aurora Chamber of Commerce, Rotary, the Aurora Development Corporation, the Edgerton Memorial Foundation and the Central Community College Foundation.
A graduate of the University of Nebraska, Phil and his wife, Lora, live in Oakley, Utah.